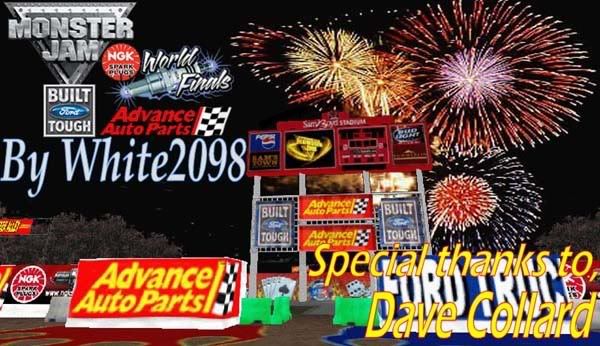 PRECAUTION: FOR BEST LOOKS, TURN DRAW-DISTANCE DOWN TO 80% OR LOWER FOR LAG SO YOU DON'T LOSE ANY TRACK DETAIL.
The Monster Jam World Finals 9 by White2098 with special thanks to dave collard.
before i begin, i'd like to thank dave for the extra help on the track. he did an incredible job on the ramps, cameras, and also did an excellent job de-lagging the track. thanks a ton dave!
here is is everybody! i spent literally hundreds of hours and 3 months of work non stop! here is a little preview of all the models on the track,
first the tropical stack. i tried something new with all the obstacles. i made the cars with transparent windows which is a first for me and i thought it came out very nice.
the tanker stack(very fun to hit by the way).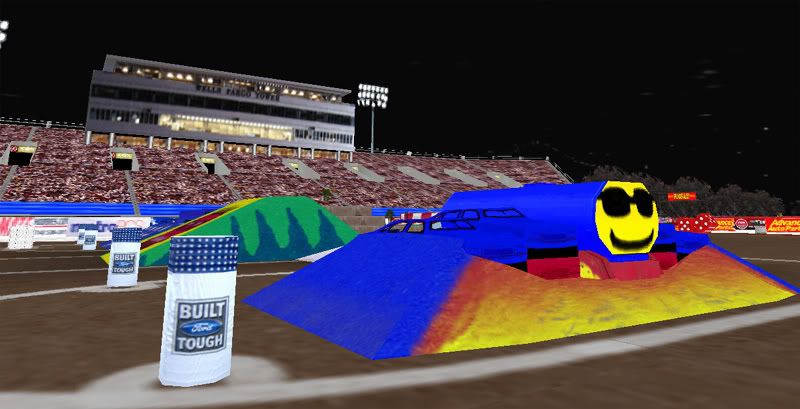 one of my favorites, the lightening stack.
a shot of the racing jump.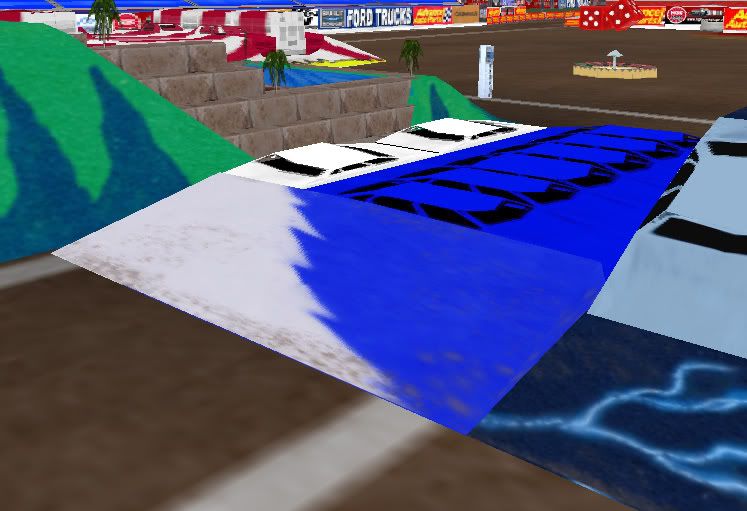 between this and the triple, i spent 10+ hours on each!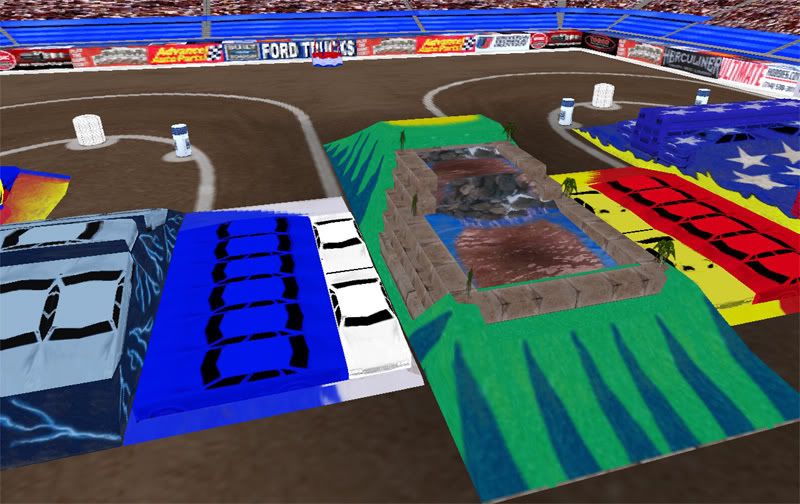 and finally everyone's favorite, the triple!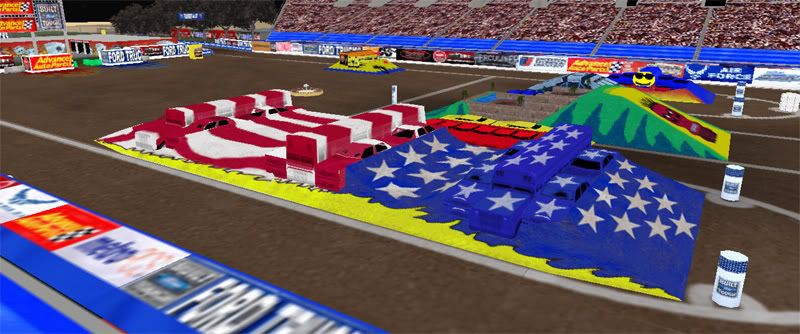 it took me hours to line up the textures on this massive stack. getting the textures to cooperate was a real pain.

links are the full sized picture so if you want a full quality big screen picture then click the links

first off, we have the qualifying/intros version. i took an overhead shot to show off the whole track,
full size,
http://i37.photobucket.com/albums/e70/W ... ingbig.jpg
next we have the racing version with nice dirtied up turns,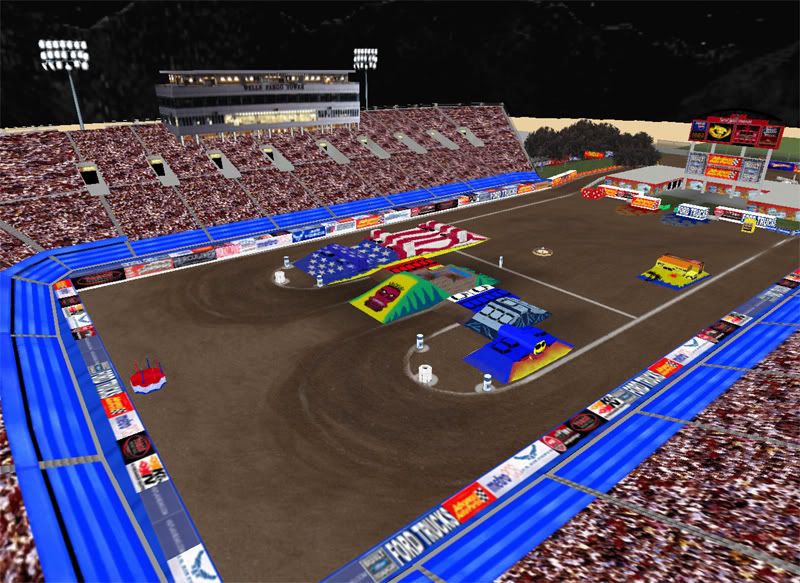 full size,
http://i37.photobucket.com/albums/e70/W ... ingbig.jpg
and finally the biggest texture job i've ever done, freestyle!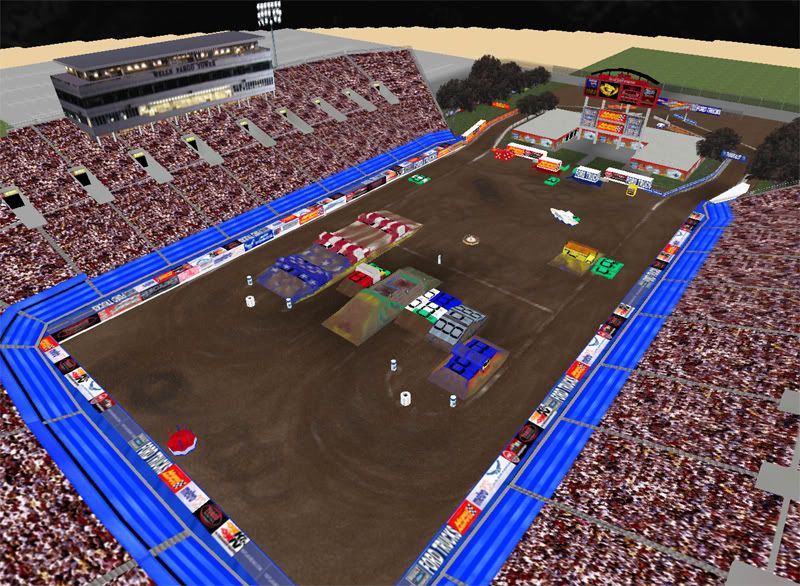 full size,
http://i37.photobucket.com/albums/e70/W ... ylebig.jpg
it is a huge relief to finally be done with this track. i have never spent so much time on something before so i am extremely proud of how it came out.
please leave feedback and most importantly, ENJOY!
http://mtm2.com/~tracks/details.cgi?t=5011
http://mtm2.com/~tracks/dl.cgi?dl=5011