<center>
http://i37.photobucket.com/albums/e70/W ... ASDONE.jpg
</center>
Can somebody make this the track download page picture please?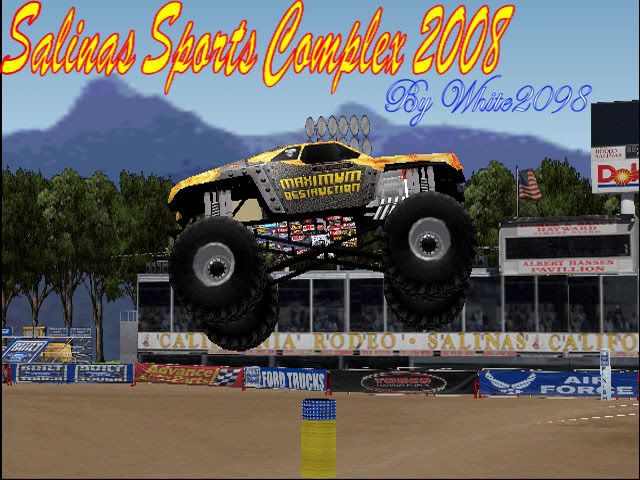 TRACK WARNING:

This track is packed full of high detailed work so some computer may not be able to handle a
full graphic setting. If this is the case for you, here are a couple setting suggestions:

-Turn view distance down to 50% and scenery to normal(for offline version)
-Turn view distance down to 50% and leave scenery alone(online)

If you feel your graphics can go higher then just mess with it until you find what you like.
This is my replica of the local Salinas monster jam i attended yearly. I tried to make it as detailed as possible(hence the warning) so hopefully some of you will be able to enjoy it at it's fullest, but i also have a low detailed version for those who need it.
I spent months of work on this track much like vegas so i'm happy and relieved to finally get this off my chest.
I'd also like to thank Dave and Scott for beta testing for me, means a lot and i really appreciate it guys!
Please leave some feedback and some love
ENJOY!!!!!!!
http://mtm2.com/~tracks/details.cgi?t=5040
http://mtm2.com/~tracks/tracks.cgi?s=sa ... mplex+2008
download link,
http://mtm2.com/~tracks/dl.cgi?dl=5040