I made my first model, a tunnel sort to speak and this is what the inside looks like...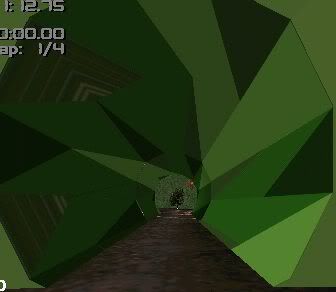 The inside is just suppose to be a solid dark green texture. The outside looks fine just the inside looks messed up.
Also, not as much but sometimes there is a line between the faces of the model... so instead of looking like a solid texture of green, it's bricks of green.