INFERNO BY WHITE2098
Credits
Everything was done my me(white2098) except...
Body - 4x4 evo(converted by bigdogge and fiber glassed by me)
Engine block - Bigdogge(pipes, blower, and most textures - white2098)
fan texture - bigdogge
transfer case - bigdogge
Special thanks to bigdogge for adding semi-transparent front window, rear cab, and soft top windows.
You are welcome to use all parts as long as proper credit is give, ENJOY!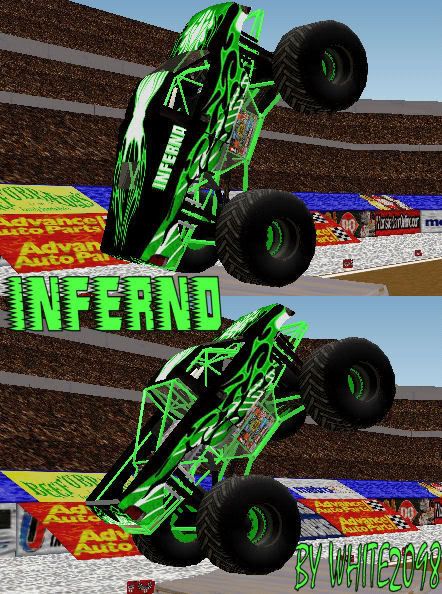 http://mtm2.com/~trucks/trucks.cgi?sear ... ip&file=on