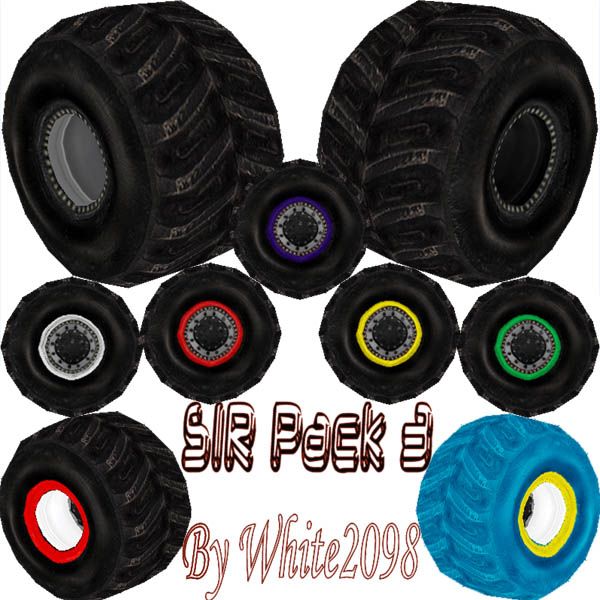 http://mtm2.com/~trucks/dl.cgi?dl=5584
These are most likely the final SIR set I will release. I redid the textures shape and size
and added various version of the tire.
Names:
CIRMJ - Main beadlock version
CIMJW - White beadlock version
CIMJR - Red beadlock version
CIMJY - Yellow beadlock version
CIMJG - Green beadlock version
CIMJP - Purple beadlock version
CIXMJ - Black Wheels beadlock version
CISI1 - Blue SIR
CISIB - Black SIR
CISIR - Red SIR
CIXSI - Black Wheels SIR
How to change any tire to Black wheels:
For beadlock version Open CIXMJ and for no beadlocks open CIXSI
Once open, Load the texture of the colored beadlock you want.
Textures:
CIRMJ1 through 7
CIRSI1 through 4
Now replace the texture with the color you want. This part is important...
IF YOU CHANGE THE TIRE IN ANY WAY, SAVE IS UNDER A NEW AND UNIQUE NAME!
That about covers the basics, good luck!
All credit goes to me, White2098.
Enjoy!