I have an issue. I have recently painted a truck, nothing special but something to start off with and its all done. HOWEVER, when I go to replace it over the King Krunch body like mentioned in Runt's tutorial it gives me this error:
"Error: Unsupported Texture Size!"
Then it gives me this...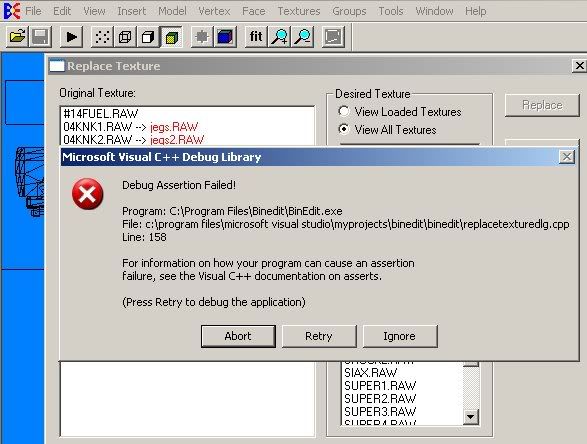 Can anyone help me out with this? All my files are 256 x 265 and are RAW files.
Any help will be appreciated,
Thanks,
Tommy