THIRD ATTEMPT.
Well I can honestly say that I've finally got the checkpoints working after so much trouble I've been through trying to get them to work. Basically what I've done is I created the boxes using references from the txx file you've sent of my WIP drag track, inserted the ckbox models, changed the properties of the models orientation and above ground with, once again, references from your fixed version of my track, then once all of that is done, I cut away the ckbox models from the models box, and the original boxes stayed in the same area where I once had them. Simply put, I'm a happy man once again.

In case you're wondering about my drag track that I've been working on, it's a project similar to Cale's HD trucks. I'm planning to remake the drags from MTM1 with better textures, models and stadiums, as well as new drags from the PENDA Monster Truck Series, such as Allen County Fairgrounds, Bloomsburg, and Canfield Fairgrounds. Just need to finish off Allen County Fairgrounds before I can move on to the other tracks.
Cale wrote:
So, a little something to play around with in the drags: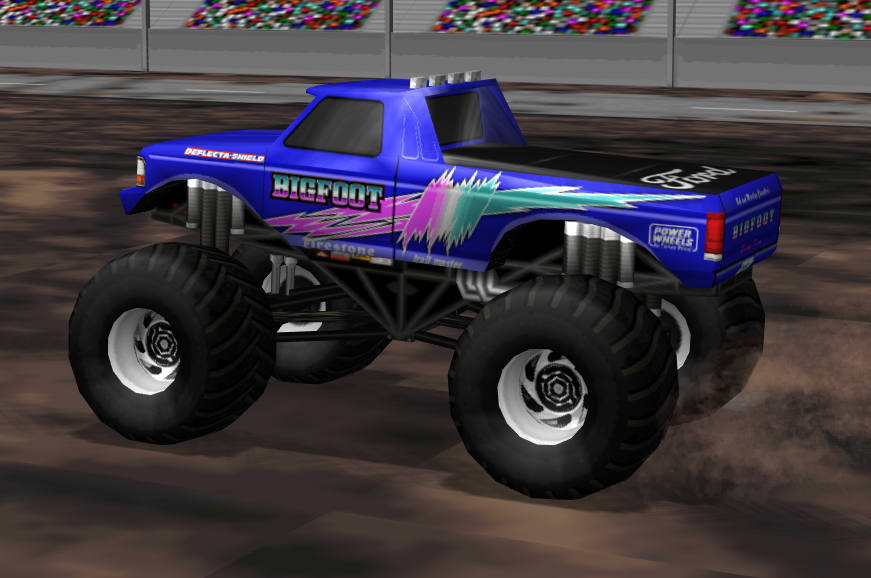 http://www.mtm2.com/MTM2/Trucks/trucks. ... gfoot+Drag
A mild form of the "RTS" style of truck...i.e., everything is set 2 feet lower than a normal truck, so in game the center of gravity is raised up and the truck behaves, or at least gives the appearance of behaving, more like a real monster truck (leans back on acceleration, leans forward on braking, lots of body roll). I've been wanting to play around with this for a while, and with drags back I have the perfect excuse. It will run circuits and rallies, but really this is for use on drags. If people like it I may do a drags-only variant of the HD truck pack for the hardcores. Comments, concerns, questions?
I love this truck already. One question though, will there be a circuit/rally variant of this truck with the generic MTM2 physics?